Will the best Super Bowl "commercial" air at 5:51 pm ET?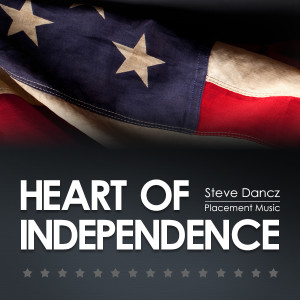 UPDATE (2/2/14): Now that Phil the Groundhog saw his shadow, we know what that means: President Josiah Bartlet (aka Martin Sheen), bad ass astronaut Buzz Aldrin, and Honor of Medal recipient Dakota Meyer will appear in tonight's tribute. But who will be the surprise duo appearing at the end? Tune in tonight to find out.
Whether you are tuning into the Super Bowl for the game or the commercials, you're going to want to tune in to Fox Sports at 5:51pm ET this Sunday. That's when a brand new "Tribute to the Declaration of Independence" will air on televisions across America and on the jumbotrons inside the stadium.
You'll be treated to an impressive cavalcade of celebrities, NFL All-Pros and owners, military veterans, and first responders – including a special surprise duo appearing at the end. At the heart of this year's production is an original composition appropriately entitled, "Heart of Independence", scored by Steve Dancz with Chuck Arnold featured on trumpet solo.
This is the second time Placement Music and Steve Dancz have been commissioned for this traditional tribute. You'll hear layers of Declaration Anthem, the 2011 composition. woven into this year's tribute. The broadcast is expected to reach more than 100 million viewers in more than 200 countries.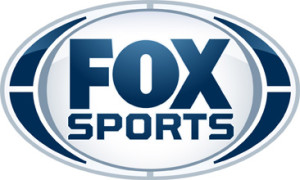 It was 2002 during the Super Bowl immediately following 9/11 that Fox Sports first aired a dramatic reading of the Declaration of Independence as a way to kickoff the broadcast. They have continued this tradition every time it's been their turn in the broadcast rotation.
Jennifer Pransky, feature producer, FOX Sports, is looking forward to Sunday and said, "Steve Dancz's composition is the perfect tribute to our servicemen and women. Our first partnership with Placement Music was such a success, that there was no question in my mind about who should produce the score for this year's project."
Here's an overview of the production from Fox Sports in their original Super Bowl press release:
DECLARATION OF INDEPENDENCE – In a Super Bowl tradition that began in 2002, during the post-9/11 Super Bowl pregame, FOX Sports again pays tribute to America's active military troops and veterans with a reading of the Declaration of Independence, the cornerstone document upon which America was built.

An original musical composition entitled "Heart of Independence" underscores the reading of the document's eloquent and enduring words, with contributions from prominent NFL owners, past and present NFL superstars

They include: Robert Kraft; Joe Andruzzi; Matt Chatham with members of the Boston Police Department; Chuck Bednarik; London Fletcher and Art Monk; John Mara; Steve Tisch and Woody Johnson; Aaron Rodgers and Clay Matthews; Chuck Pagano, Andrew Luck and Raymond Berry; Jim Kelly and Thurman Thomas; Art Shell; Tony Gonzalez; JJ Watt, the Watt Family and the Houston Fire Dept.; and Adrian Peterson.