Georgia Musicians Bring the HITS to the Sundance Film Festival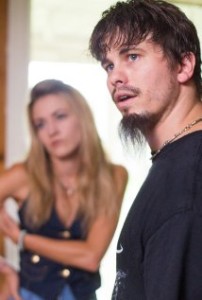 When Emmy™ Award-winning writer, actor and comedian, David Cross presented his directorial debut, "HITS,"  at the Sundance Film Festival recently, he chose four songs composed by Georgia artists to underpin its musical soundtrack.
Working with Joel C. High of Creative Control Entertainment, the film's music supervisor, Placement Music secured: a re-record of Sara Bareilles' "Brave" by Songs of the Architect; an original composition from Jason T. Shannon and the team at Tunewelders; an original song by Mark Dannells and Chris Cox of the Placement Music creative team; and a catalog track by Decatur Redd, an independent Hip Hop artist from the AFFIX Music Catalog.
David Cross said, "Music can make the difference between a good scene and a great scene. HITS required a broad selection of musical styles so we engaged Placement Music because of their proven track record and access to a wide range of talent. I'm very happy with the results. I'd certainly use them again."
HITS is a dark comedy exploring the nature of fame in 21st Century YouTube America – taking place in a small town in upstate New York, populated by people who trade in unrealistic expectations. It's a story in which fame, delusion, earnestness, and recklessness meet, shake hands, and disrupt the lives around them. View its IMDB page for more details.