Georgia Music Partners Member Meeting: A Conversation with Wilbur Fitzgerald and Ric Reitz, Tuesday, October 29, 2013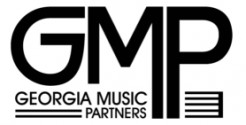 Georgia Music Partners Member Meeting: A Conversation with Wilbur Fitzgerald and Ric Reitz 
Join us as GMP President, Tammy Hurt moderates a conversation with two of the key architects who brought Georgia's film and TV tax incentives into law in 2008.
Ric Reitz – Ric is an actor, writer, composer, director, and producer. He is a past president of Georgia Production Partnership and currently serves as the President of the Georgia Branch of SAG/AFTRA.
Wilbur Fitzgerald – Wilbur is an attorney and an actor. He is immediate past president of the Georgia Branch of legacy Screen Actors Guild and is currently the chair of Georgia Production Partnership's Governmental Affairs Committee.
Tuesday, October 29, 2013
Smith's Olde Bar – Atlanta Room
1578 Piedmont Ave NE  Atlanta, GA 30324
7:00 PM
This event is free for  GMP members. Non members can join at the door or at www.georgiamusicpartners.org. Cash Bar.  No RSVP necessary.
————————————————————————————————————————
Georgia Music Partners (GMP) is working to make Georgia a place where people in music, music technology and music production thrive. 
 
Find out more about Georgia Music Partners: www.georgiamusicpartners.org